Swancor Renewable Energy Wins HR Asia Award 2021 For Sustainable Work Environment
Stonepeak-backed Swancor Renewable Energy(SRE)is proud to be named one of the Best Companies to Work for in Asia in HR Asia Awards 2021, a prestigious award organized by HR Asia, a leading professional magazine in the region, for the company's strong performances in several categories, including Leadership and Organization, Company Culture and Ethics, and Employee Experiences.
HR Asia Awards received applications from 292 companies in Taiwan, from which 93 winners were selected. "As the leading local renewable energy company in Taiwan, Swancor Renewable Energy (SRE) aspires to build a sustainable workplace and cultivate new generations of green talents while contributing to Taiwan's renewable energy industry," said Lucas Lin, CEO of SRE. He added, "We view our employees as our most important assets, and we look forward to the self-improvement that the employees are able to achieve in the workplace we create, and a better and greener future they will build through teamwork and our core values."
As an employee-centric company, Swancor Renewable Energy continues to invest in human capital and employee benefits. The company, for example, provides a workplace that is designed in a clean, open and humanized manner, implements a flexible management system and strives to create a gender-friendly company culture. Various training, education courses and team-building events are organized throughout the year to maintain a high morale among the employees.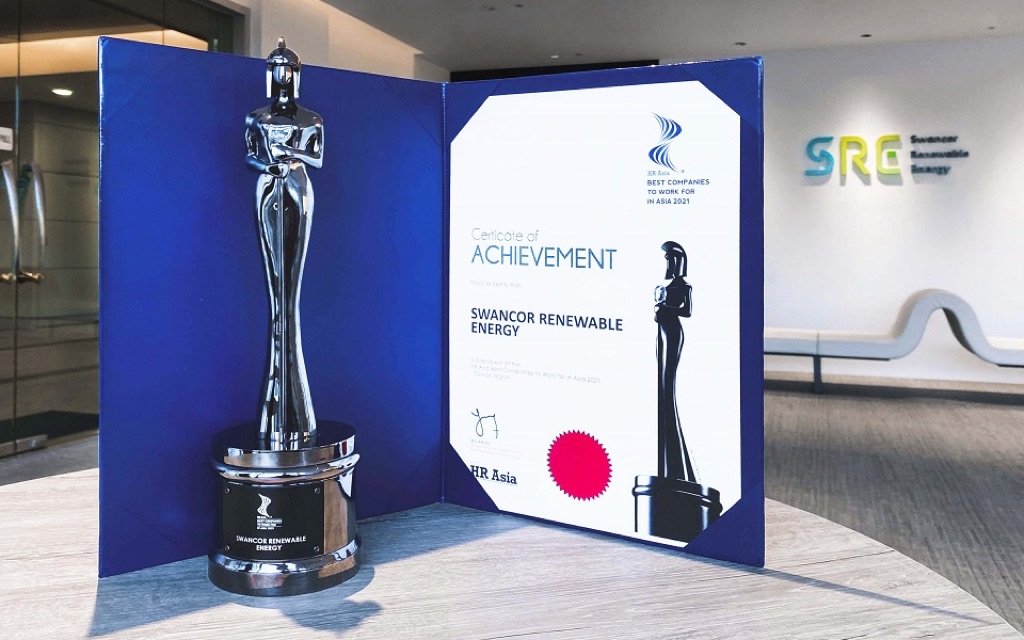 During the pandemic, Swancor Renewable Energy has implemented a series of measures that have been well-received by employees – the company had launched work-from-home measures and staggered work shifts well before the Taiwan government raised the level of nationwide epidemic alert to reduce the risk of transmission, followed by flexible hours which allows SRE employees to balance family and work, full subsidies for COVID-19 testing and paid vaccination leave, and online workout courses.
Swancor's vision is to become the leading brand of renewable energy in the Asia-Pacific region, and the company is committed to providing professional and reliable services of renewable energy development, construction, and asset management for its customers.