Real estate
Stonepeak's real estate team takes a focused approach to real estate investing by targeting opportunities at the intersection of infrastructure and real estate. We believe that our team's experience coupled with proprietary information from our broader global infrastructure portfolio can generate differentiated deal flow.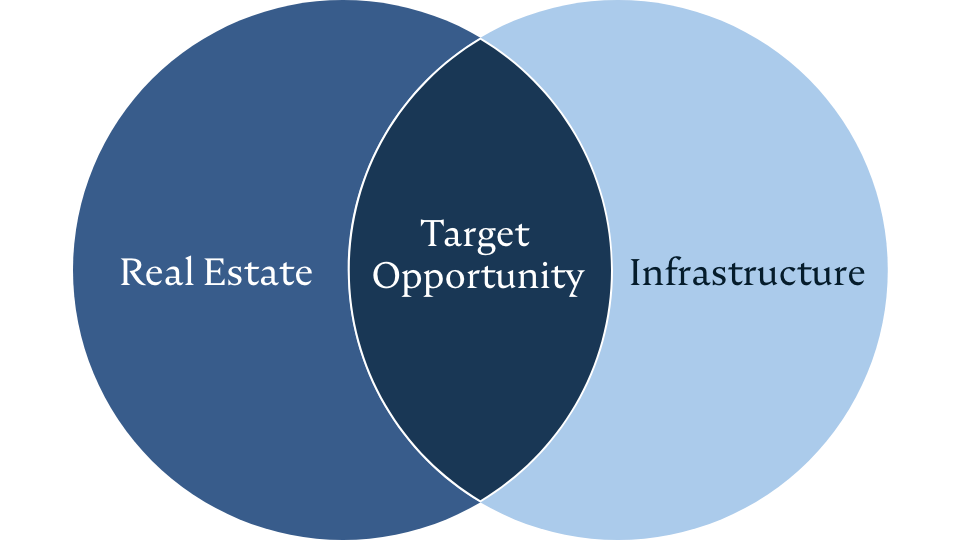 Our focused, thematic approach
We invest thematically, looking for high conviction real estate assets that demonstrate infrastructure-like characteristics. The opportunities we target have durable cash flow profiles, embedded demand drivers, high barriers to entry, offer inflation protection, and are mission critical to the businesses and communities they serve.
We target investment opportunities in real estate sectors supported by strong macro tailwinds: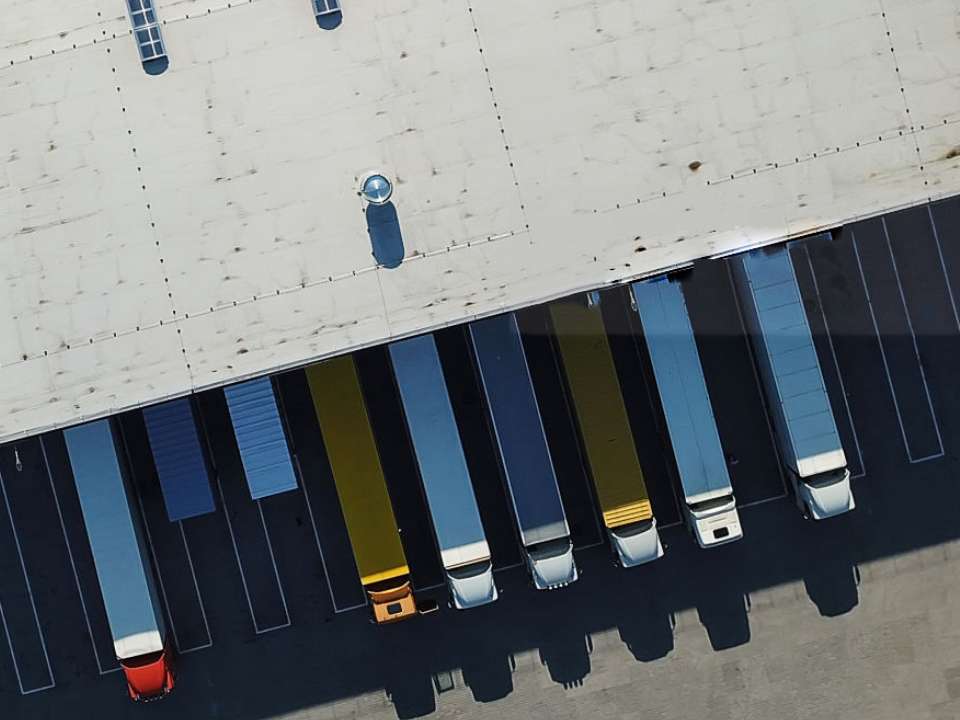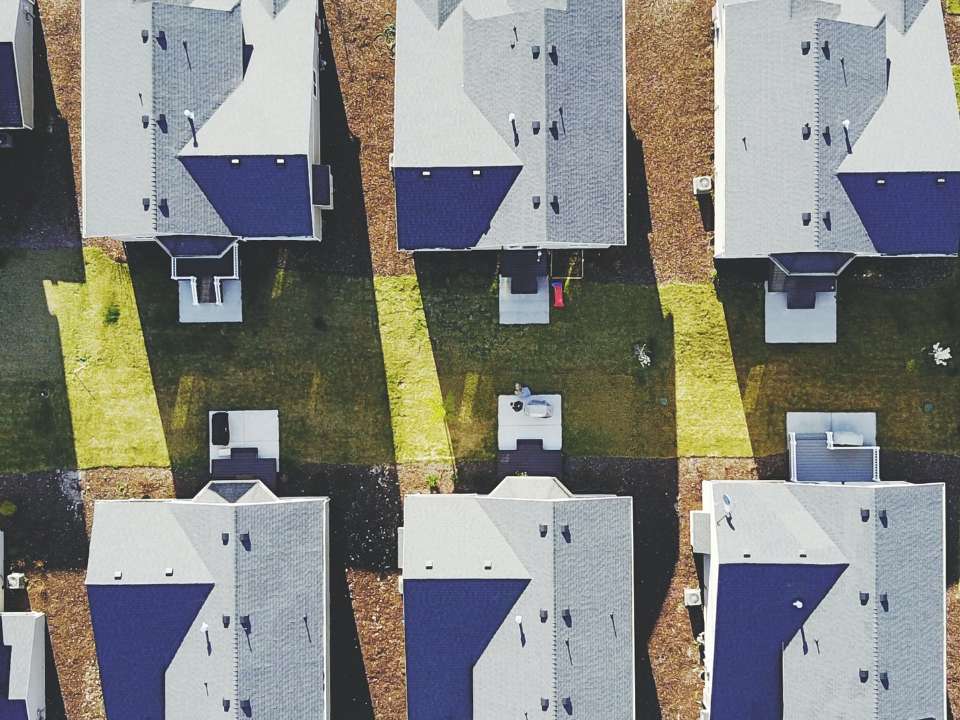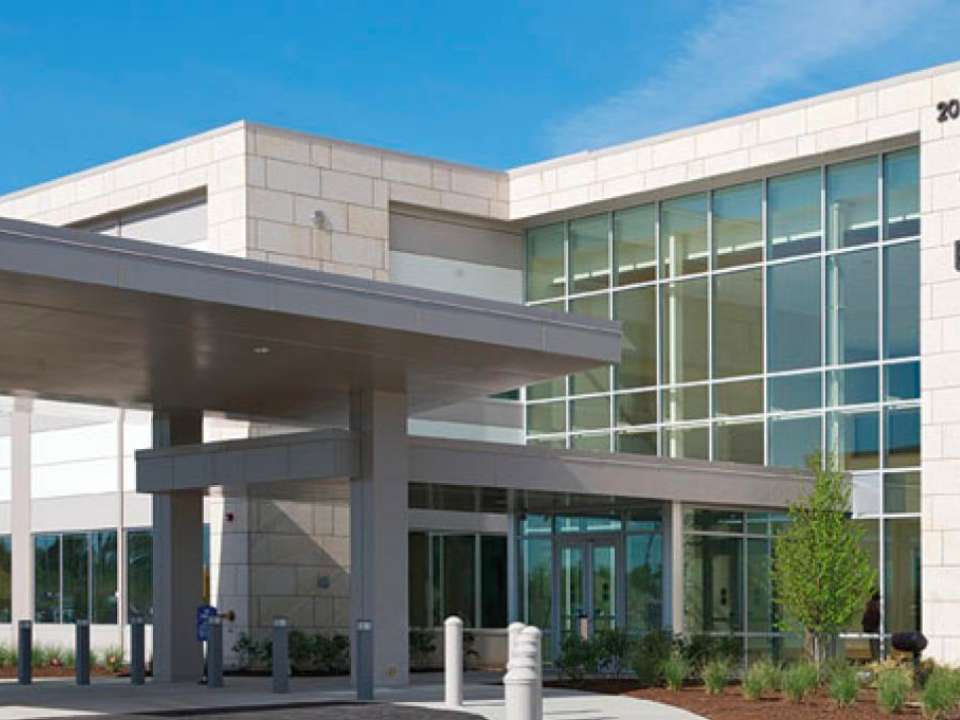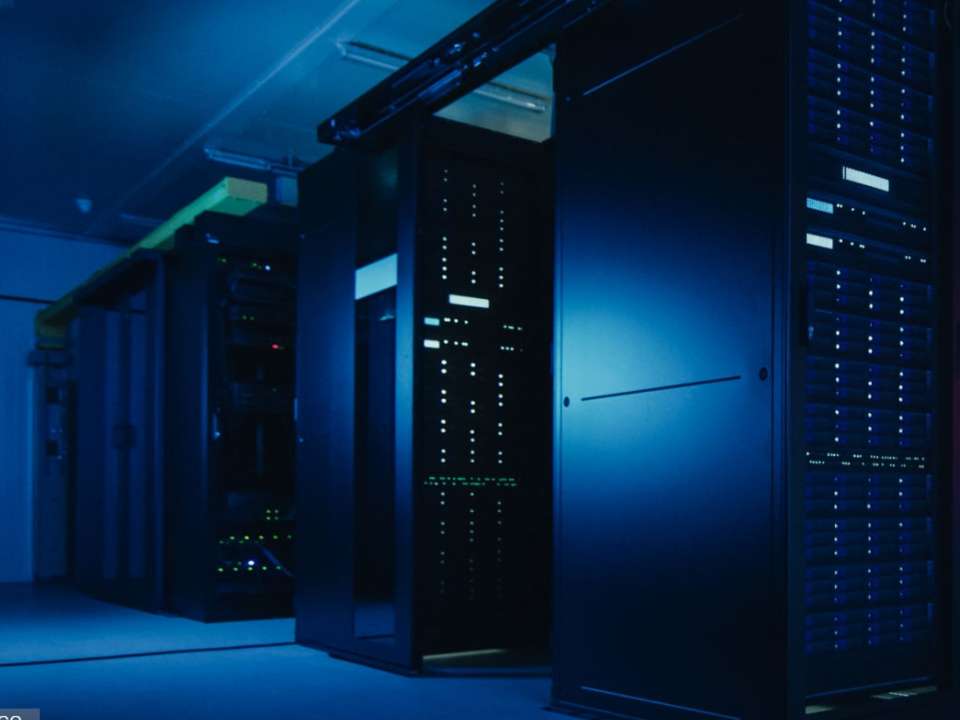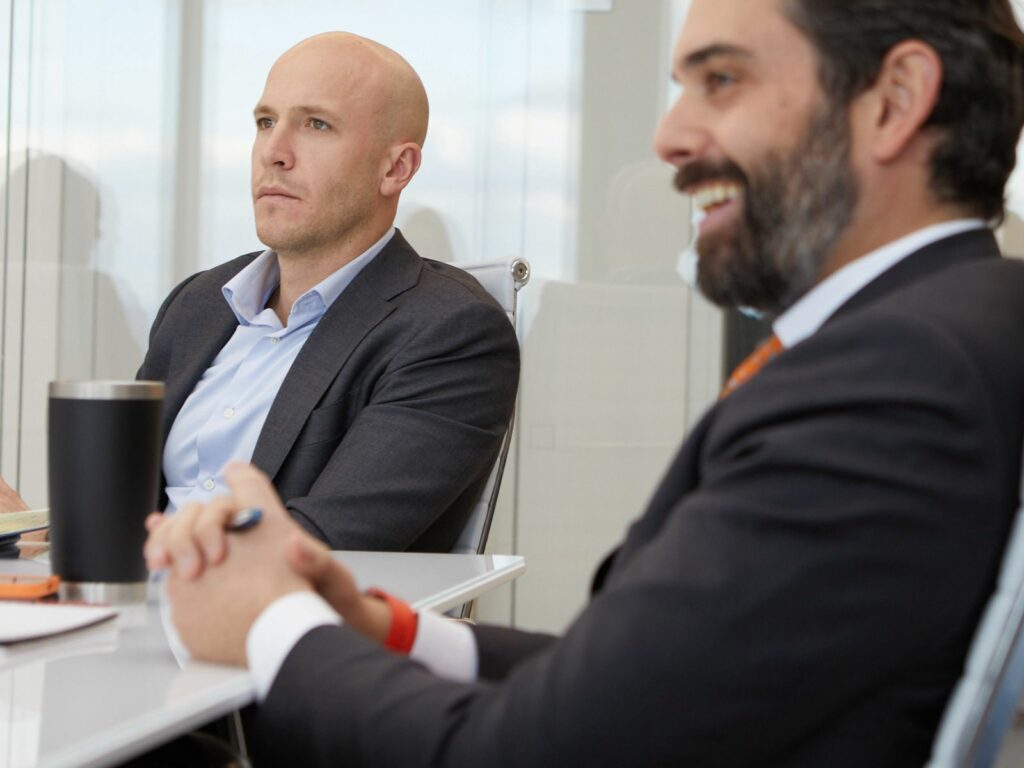 Deeply experienced team with shared working histories
Our real estate team draws upon its deep experience from prior leadership positions within leading investment firms to invest behind high conviction sectors. Our team is aligned, driven, and deeply committed to identifying opportunities that generate attractive risk-adjusted returns with an acute focus on preservation of investor capital.
Leveraging the strength and insights of the broader Stonepeak platform
We operate as one globally integrated business and investment team, which creates meaningful connectivity across the platform. As one firm, our real estate team benefits from full access to the power of Stonepeak's leading infrastructure platform. Our market insights, extensive relationships, and ability to move with speed and certainty on complex transactions allow us to generate differentiated deal flow.
Stonepeak has committed $700+ million to real estate related investments
Our approach to real estate in action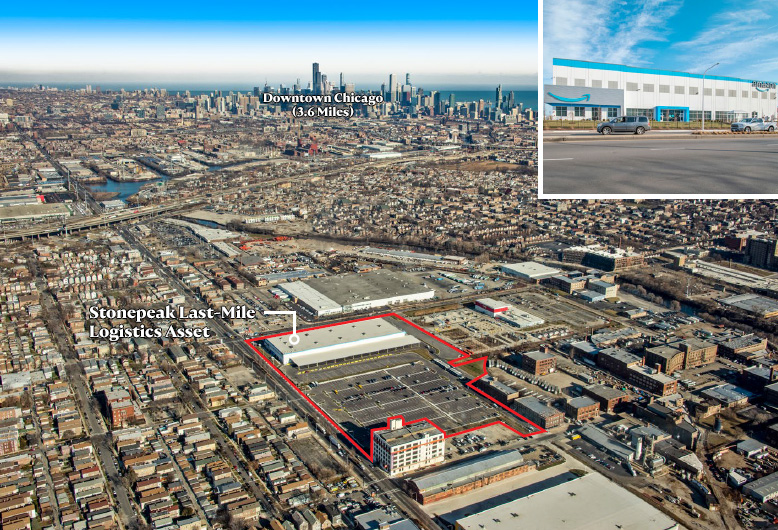 High Conviction Theme: Infill Logistics & Last-Mile Delivery
Stonepeak formed a diversified supply chain infrastructure logistics platform to capitalize on last-mile delivery trends in densely populated infill locations. The platform owns and operates mission critical, last-mile supply chain assets that are irreplaceable components of our customer's logistics network. Our investment in last-mile logistics assets reflects a continuation of Stonepeak's thematic approach to investing behind compelling trends shaping the transportation and logistics sector and is informed by insights from across the firm's broader portfolio.
These assets exhibit strong infrastructure-like characteristics, underpinned by long-term leases with fixed rent escalation, providing clear visibility into stable, long-term cash flows. The platform's assets are also designed with the future and continued supply chain transformation in mind, particularly with respect to the global energy transition. Our locations are ready for electric delivery vans with parking lots that include miles of electric conduit underground to support EV charging stations for the next generation of electric delivery vehicles.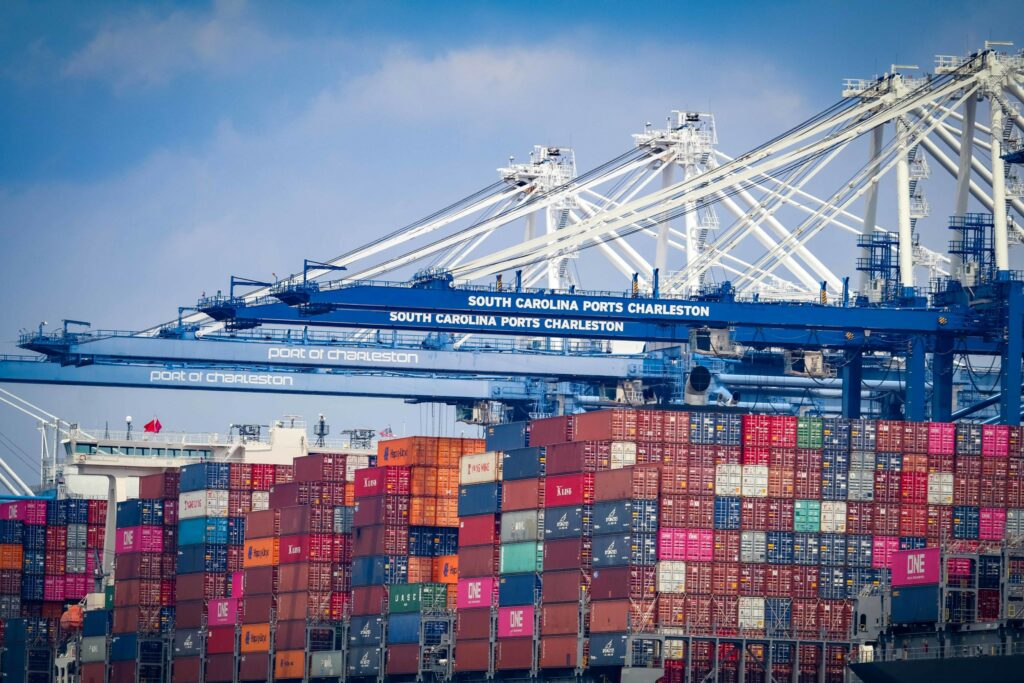 Access to Differentiated Deal Flow: Charleston Industrial Development
To take advantage of strong trends underpinning the industrial logistics sector, particularly across Sunbelt and coastal markets where population growth is outpacing the national average, Stonepeak is developing a 1.3 million square foot logistics project strategically located 23 miles from the Port of Charleston in the Omni Industrial Campus. Charleston, South Carolina is an attractive location for industrial logistics real estate given its proximity to a key East Coast port currently undergoing significant strategic expansion. The Port of Charleston's capacity is expected to double by 2033, driving additional demand for warehouse space from customers entering and expanding in the Charleston market.
We leveraged insights from Stonepeak's existing portfolio in identifying this investment opportunity in Charleston, specifically through our investment in TRAC Intermodal, a leading marine chassis business with deep relationships across the intermodal industry and intimate working knowledge of major US ports. Our project is strategically positioned to capitalize on the expected growth of the nearby Port of Charleston as a demand driver.
"We're excited by the enormous opportunity set that exists within the intersection of real estate and infrastructure. Our real estate team's deep industry relationships and years of shared working history combined with the Stonepeak platform are a powerful combination for investors."
Phill is a Senior Managing Director and the Head of Real Estate at Stonepeak. Before joining Stonepeak, Phill was a Managing Director on the investment team at Blackstone where he helped launch Blackstone Infrastructure Partners after spending nearly a decade in Blackstone's real estate group. Prior to Blackstone, Phill worked in Morgan Stanley's real estate private equity and investment banking groups. Over the course of his career, Phill has played a key role in real estate and infrastructure investments representing nearly $100 billion of total enterprise value across the transportation, logistics, retail, gaming, healthcare, lodging, office, and residential sectors.
"People with integrity, who relentlessly pursue excellence, and possess grit, combined with a commitment to delivering strong performance is what it's all about. Stonepeak exhibits all of the above and we're thrilled to be growing our dedicated real estate business alongside the firm's leading infrastructure platform."
Prior to joining Stonepeak, Mike was a Senior Managing Director and Head of Investor Relations and Business Development for the Real Estate Group at Blackstone. Before Blackstone, Mike worked at Cliffwood Partners LLC, where he was the President of the firm. Prior to that, Mike was a Managing Director and Senior Portfolio Manager of Heitman Capital Management. Before Heitman, Mike spent twelve years with JMB Realty Corporation and its affiliates on the investment side of the business.
"Our ability to access Stonepeak's infrastructure expertise and portfolio insights on a daily basis help us identify differentiated real estate investment opportunities where others may not be looking. We believe this is a true competitive advantage."
Before joining Stonepeak, Connor was a Director at KKR in the Real Estate group. Prior to KKR, Connor worked in Real Estate investing roles at Cadre, Blackstone, and Morgan Stanley.
Gordon is the former Chief Executive Officer of Gramercy Property Trust, a role he held from 2012 until the business was sold to Blackstone Real Estate Partners VIII, LP in October of 2018. Prior to Gramercy, Gordon was CEO of W.P. Carey & Co. (WPC) from 2003 to 2010. In addition, Gordon founded the European investment businesses of both WPC and Gramercy during his tenure at those companies.
Andrew was a former Senior Managing Director and Head of Europe Asset Management for Blackstone's Real Estate Group.  Prior to leading the firm's asset management team in Europe, Andrew worked for Blackstone in New York on the acquisitions team and was involved in analyzing and executing real estate equity investments across all property types.
Ralph was the founding President and CEO of LivCor, Blackstone's multifamily portfolio company from 2013 until 2019, where he oversaw the aggregation, repositioning, and asset management of more than 70,000 units. Prior to joining LivCor, Ralph held senior roles at a number of leading real estate investment organizations, including Aimco (2007 – 2013), Hilton (2004 – 2007), and Catellus Development Corp (1995 – 2004) with responsibility for a variety of asset management and development-related activities.